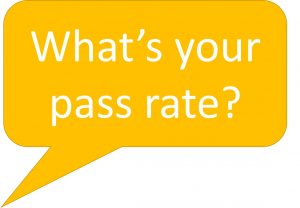 The MSA GB has always fought against the publication of individual Approved Driving Instructor (ADI) pass rates, on the basis that the data differences make both correlation and therefore sensible comparison, of data, virtually impossible.
Considering the relatively small number of tests per instructor it is unlikely, from a statistical point of view, that it would be possible to produce reliable statistics even if a complicated algorithm were to be developed to try to cover all the variables.
As I understand it the chi-squared test, used to keep a check on examiner variances relies on a large sample. In a year a driving examiner probably conducts around one thousand five hundred driving tests. A driver trainer is unlikely to take more than fifty pupils for test in a year and probably less.
12 Comments