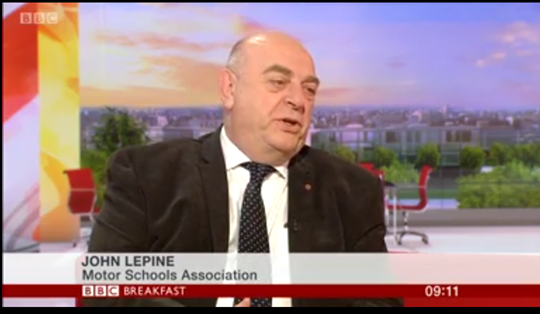 I made a brief appearance on BBC Breakfast on the day the revised driving test was introduced. You may have seen it – but it was fleeting, perhaps a three-minute interview in total.
Not everyone was happy with what I said, and it caused a bit of comment on social media. These are some of the comments on one social media site.
"Very unhappy with John Lepine's interview on BBC 1. Wish I could cancel my membership of his organisation. Shame I'm not in it!
"Extremely unhappy he accused the examiners of being untruthful. That's simply not on. Why is it his place to go with DVSA propaganda.
Leave a Comment