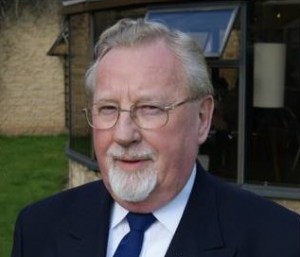 Phill Jones was a kind man who was always so willing to help others and to share his wide knowledge of driver training and road safety. Phill had been an MSAGB regional editor for about ten years, and was an active and enthusiastic member of the North East committee combining his duties as editor with those of deputy chairman over the past five years. His editorial pieces were always highly thought-provoking and well informed, befitting a man with a deep interest, knowledge and passion for driver training and road safety.
Whenever I visited the North East Phill always made me very welcome and I was so pleased that his efforts as MSA North East Editor were rewarded when he was a deserving winner of the MSA Editor of the Year award. The award reflected the interest his column generated each issue. He will be sadly missed by all in the driver testing and training industry who had the pleasure and privilege to work with him.
This obituary was published in MSA Newslink July 2012
Phill Jones was a man you could rely on
by KARL SATLOKA Chairman, MSAGB North East
I was truly saddened to hear of the death of Phill Jones from his close friend and ADI colleague Mike Yeomans. I have known Phill for well over a decade, and he has been a tremendous source of support for the region and for myself as its chairman.
Phill first became involved with the MSA around 2000. He came to a local MSA meeting and his presence and knowledge of the driving instruction industry were instantly apparent. I identified him as someone who would be a considerable asset to the region and asked if he would like to become involved with the North East from his South Yorkshire base. He readily agreed; helping people was what Phill did, and the thought of becoming more involved with the industry was clearly something that appealed to him.
His gift with words and seemingly endless fund of road safety stories and driver training anecdotes made him an ideal regional editor. I know both the previous publisher and our current one, Chamber Media Services, quickly came to realise they could rely on Phill to provide his copy on time, every time. It was always the first pages I would turn to in Newslink, to see what Phill had to say. Rarely did you read one of his articles without asking questions afterwards or feeling challenged over your knowledge. He knew his stuff.
Four years ago I asked him to become deputy chairman, again a task he took on willingly. Any task I asked of him was done to the highest standard, and nothing was ever too much trouble. This year he had undertaken to organise the AGM and regional conference via a sub-committee he headed up. As with everything else he did, this was shaping up nicely.
In addition to local duties he also stood in for me at national MSA board meetings where I know the rest of the board valued his input.
Phill was a larger than life figure in many ways. If he had a view he expressed it, but managed to do so without coming across as bombastic. He put himself out for his fellow ADIs on many occasions and it was that desire to help others that has provoked such a strong feeling of sorrow among members and others over his passing.
His career did not begin as an ADI, though he was heavily involved in transport, but of a much larger kind. From 1955 he worked for British Rail. He took an engineering apprenticeship with them and then spent his time maintaining the rolling stock. He was made a supervisor, controlling staff maintaining a fleet of diesel locomotives, before being made depot manager, overseeing the entire operation.
Further promotions within British Rail followed, and he was appointed the divisional senior technical officer, investigating derailments and signal problems as well as other technical matters, before becoming the regional principal technical officer. This role, based in York, saw him investigating technical failures as well as training staff in the latest maintenance techniques.
In 1986 he became a safety consultant to the British Railways Board, responsible for initiating and performing safety audits and training staff to carry out the same. He spent some time in Atlanta, Georgia, USA at the International Loss Control Institute to learn how to set safety audits to meet exacting international standards. He left the railways industry in 1993, at which point he became an ADI. However, Phill being Phill passing his Part 3 and an occasional check test (I bet he got a six every time) wasn't enough for him. He took a diploma in driving instruction at Leeds College – passing at the first attempt – and then trained to lead driver improvement courses. He did these for Hull City Council, which is the service provider for the National Driver Improvement Scheme, initiated in that part of the world by Humberside Police. In this role he delivered classrooms and in-car assessments and wide range of drivers, including taxi and minibus.
Away from work he had a keen interest in archaeology, particularly allied to Biblical matters, and was a lay preacher for the Christadelphian Church. Weekends were often spent driving round the country, towing a trailer for a Bible exhibition the Church showed at various venues around the UK. Again, giving up his time to help others. He really threw himself into life. He did an awful lot for other people and I know I won't be the only one who appreciated his commitment, enthusiasm and professionalism.
More than that, he was a good bloke. I always said to him that he was the model for the Colonel Sanders Kentucky Fried Chicken logo, a jest he took in good humour.
It goes without saying he will be sadly missed.