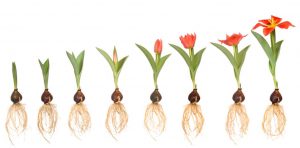 John Miller, author of the Driving Instructor's Handbook and someone whose views I have long respected, recently took me to task for not being more supportive of the idea of Graduated Driver Licencing (GDL).
I don't think that's necessarily true; indeed, I think I have on behalf of MSA GB supported GDL for many years. Indeed, the following is an extract from the oral evidence I gave on behalf of MSA GB alongside Robin Cummins OBE, road safety consultant, BSM (and previously chief driving examiner); and Steve Grigor, then driving examiners' branch secretary, PCS Union, to the House of Commons Transport Committee Inquiry into Novice Drivers. It clearly shows that all three of us supported graduated licensing.
Clive Efford MP asked a series of questions on graduated licensing. I said, "It is possible that we might not all agree on the fine detail of it, but we all agree on graduated licensing." He then asked: "What sorts of things would they look at again after they have passed their test?"
Robin Cummins said: "A lot of what goes on as far as the driving test is concerned is in a very short period of time, about 40 minutes on the road, including the manoeuvres. They really are being concentrated around the town-type areas, not getting out on to rural roads where a lot of these accidents take place.  
"It is taking people out, getting them to drive into the areas where they are involved in crashes more."
I added: "For instance, you could have a system where people pass the test and then have a restricted licence for a period of two years and those restrictions might be that they cannot drive at certain times of the day, or particularly at night." Steve Grigor said that "the ultimate sanction of removal of driving privileges is usually a powerful incentive for most drivers to behave on the road. Graduated licensing provides the opportunity for removal of privileges at various points and, indeed, the North American experience is if there are transgressions during the initial stages, then the restricted phase can go on for quite some time." Clive Efford MP asked "What about motorway driving?"
I replied: "We would be very anxious to try and convince this Committee that learner drivers should be allowed on motorways with driving instructors in dual-controlled cars.  
"We think it is very important, not just because they need to go on motorways but because in a lot of areas there are road systems whereby there are no fast dual carriageways, and the only fast dual carriageways are motorways and if we keep preventing learner drivers from going on motorways we are preventing them from driving at high speed."
While we do not have a formal system called 'graduated licensing' I think we are moving in the right direction. The inquiry above took place more than 10 years ago and I think we have made considerable progress since then.
The revised driving test means that more candidates are being tested out on to rural roads where a lot of accidents take place. Testing on these roads means that training on this type of road will also take place.
The requirement from new driver insurers that telematic devices (black boxes) are fitted into the cars of new drivers means that many new drivers cannot drive at certain times of the day, or particularly at night and can be penalised for other transgressions.
New driver's licences are cancelled (revoked) if they get six or more points within two years of passing their test, which is a powerful incentive for most drivers to behave on the road.
Learner drivers will be allowed on motorways with driving instructors in dual controlled cars from 4 June.
While a formal set of rules for pre- and post- test training might be considered desirable it is not really the British way and I fancy Brexit might delay formal GDL even further. Maybe we should now be looking further into other areas of driver training and testing.
In GB we are at the forefront of "allowing" most driver assistance systems (DAS). Currently, of those DAS commonly available, only adaptive cruise control and active park assist are banned on test. Some European countries don't allow any DAS although closer questioning does suggest that ABS, warning sensors and hill start assist are allowed.
Some countries control the vehicles used on test because the testing body provides the cars and the procurement process means that bottom-of-the-range models are purchased, with very few featuring DAS. In other countries driving school cars are often 10-15 years old and have no modern DAS fitted.
If we are to continue to improve the training we provide for new drivers we clearly need to add some more DAS questions to the theory test and start to up the ante on practical tests.
Perhaps next year we could add them to the ADI Part 2 test – 'when it's safe to do so show me how you'd use autonomous self-parking', for instance.
At the same time, we could promote from the Part 2 to the learner driver test the request 'When it's safe to do so, show me how you'd operate the cruise control.'
After all, if the cars got it, the driver should be able to use it.