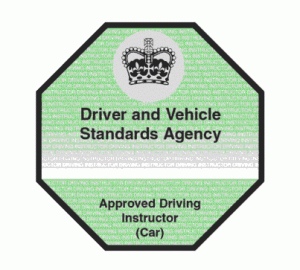 All NASP reports are published on the NASP web site and are also distributed on line, through social media and on participating organisations' websites, as soon as possible once they are available.
As a result, some within the profession have already commented on the report – and on one section in particular: the part which states 'those [ADIs] taking their badge out should be warned that this will not hide them from the Registrar, who can monitor test results by using the car registration alone to identify the ADI. If an ADI is bringing up a lot of people who are not test ready a letter will be sent to them, comparing them to the average, and the LDTM will call them in for a discussion.'
Perhaps this needs a bit more of an explanation as on first reading it sounds very ominous – and not a million miles away from a threat!
DVSA has shown evidence in the past that candidates in driving school cars that have the ADI badge removed – when it is usually left in – have a lower pass rate and higher instances of ETA (examiner takes action).
Therefore, the agency wishes to try and lower the instances of this happening. It believes that, by removing their badge, the ADI is signalling that the pupil they are bringing for a driving test is not actually test-ready.
The DVSA view – and that of NASP members – is that an ADI should not take a pupil for test unless they are test-ready.
In January 2017, when the ADI Code of Practice was updated, it included the point that: 'the ADI should ensure that when presenting a client for the practical driving test, the vehicle displays the instructor's certificate or licence correctly.'
Some on social media questioned how the DVSA could use vehicle registration numbers to track ADIs; others seemed convinced this was not allowed under the terms of the Data Protection Act.
It was suggested that as many ADIs use lease cars they could not be traced by means of the car registration number. Those ADIs who remove their badge for some tests but leave them in for others will be able to be identified by their vehicle registration number.
Is the DVSA about to breach the Data Protection Act? Unlikely; using information it holds legitimately to raise the standard of pupils presented for test is clearly in DVSA's interests and would be covered as being in the legitimate interest of the data controller.
The answer to this issue is two-fold: first, always leave your certificate or licence in the car; and second, do not take candidates for test who are not 'test ready'.