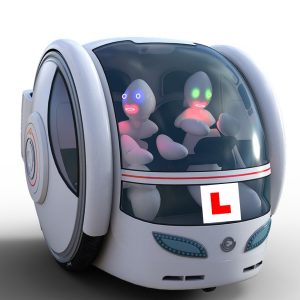 The first few weeks after the introduction of the new L-test has passed quietly, with no news of major problems or frustrations filtering back to MSA GB.
While it was brought in under something of a cloud, as its launch date coincided with the first of two days of strike action by driving examiners, the tests themselves have produced positive feedback from most ADIs who contacted head office.
Indeed, to be truthful, for such a major change in the driving test, we expected more response from ADIs – both members and not. Could it be that the considerable amount of effort that has been put into pre-trailing this by the DVSA has paid off – that everyone knew what was happening, everyone was prepared, everyone knew what was coming… and so everything went smoothly?
Could it be that the DVSA has put together a simple, straightforward, common-sense reform that was long overdue? Who knows.
We have had some negatives. There appears to be a couple of issues over test timings, with some tests over-running, and over the language the sat nav uses on roundabouts. Both are worthy of consideration.
Taking the roundabouts issue first: one ADI who sat in on a test got in touch, and said: 'Sat Nav directed candidate "Take the third exit across the next roundabout". This is confusing for a candidate as they don't hear that direction. It is a right-hand exit. On a lesson and I notice when observing on test, the direction is always given by myself and the examiner with a junction exit and direction, ie, left, straight ahead or right.
'I put this to the examiner, how confusing this is for a candidate in test conditions. I appreciate it is an idiosyncrasy of sat navs, which is what the examiner said, and that a more experienced driver would look at the sign and see that the exit is past 12 O'clock and therefore a right-hand turn, but as mentioned in test conditions, what the pupil hears could be different than being able to work out the actual exit.'
A good point and an example, perhaps, of needing to make sure that our language as ADIs matches that of the sat nav. We also need to make sure we teach learners to check the graphic on the sat nav from time to time and that the learner driver gets used to checking it on the approach to intersections like roundabouts and complex junctions.
I appreciate it may be difficult to change the terminology we use while on a lesson, of course, but if you can't change the phrasing used by the sat nav (which we can't), pupils will have to learn to appreciate two types of terminology: ours and that of the sat nav. The alternative is we ditch our tried-and-tested phrasing and simply ape the sat nav's. This could, possibly, stick in the craw somewhat, but this is a case of 'the machines winning the battle of the vocabulary!' I have also seen a few comments on social media, including the following:
'I've had seven take the new test since it came in and two during the trial. It is fit for purpose in view of changes on the road. Only one of mine failed and that was nothing to do with the changes. The favourite 'show me' questions so far have been the wipers and open and close your window while on the move.' I hope, especially if it was raining, they opened the passenger side window.
Another wrote, in response to some negative opinions from instructors who did not appear to have had a pupil on test: 'I think people should try to look at things with a bit more positivity and move on. The new changes to the test are really not a big deal. Only a teeny-weeny tweak to teaching, no need to buy a new sat nav. Nothing to fret about at all. Life goes on. The universe didn't explode. The new elements have no impact on the faults they pick up.
'Almost every fault (minor and serious) is related to observations which is the same, whether it's the old or new test. 'Personally, I'm a stress free happy camper.'
On time-keeping. A number of ADIs said that testing was not running to the same smooth and punctual timings as in the past, but perhaps this could be appreciated since the new test required the introduction of new manoeuvres which could slow examiners down while they find the best places to carry them out. What's important is that as far as we've heard, no tests were actually cancelled
Apart from that, initial responses have been positive. Certainly the DVSA was pleased with the response to the new test. A spokesperson for the agency told Newslink: 'Feedback from learners has shown they've found the new test 'more straightforward', and say learning to drive with a sat nav has been really useful. 'The new test will help give the skills and confidence they need when driving on their own.'
While no figures have been released as yet on pass rates – indeed, MSA GB does not anticipate being able to ascertain any impact for some time. Statistics are released quarterly and the stats for the new test will be rolled up with two months of the old test for the quarter October- December – the DVSA was quick to point out notable achievements by some candidates:
'Several candidates even passed on the first two days with a clean sheet, with no driving faults.' The new test's broader appeal was also commented on: 'Many instructors have said the new test will be really useful for preparing pupils for driving on their own, especially driving forwards into a bay as a lot of people do this once they've passed, so it's good they're tested on it''.
Another instructor said that 'sat nav is a good idea, it makes the candidate think ahead and prepare more, rather than relying on the instructor.'
For her part the chief architect of the new test, DVSA Chief Driving Examiner, Lesley Young, was delighted with initial progress: "DVSA's priority is to help learners through a lifetime of safe driving.
"The new test is geared up to do this. It has taken more than three years of hard work to reach this significant milestone in the history of the driving test and I'm delighted that its introduction has been such a resounding success."
"We couldn't have done this without the help and support of road safety experts, learner drivers, instructors and our own driving examiners."
Go on, tell me the truth… I'll be honest with you. I expected a lot of ADIs getting in touch in December to comment on the new test – and by 'comment' I probably mean 'criticise'.
The silence that has abounded since the launch suggests that things are going smoothly, with only minor teething problems.
Is that the case with you? Have you had pupils tripped up by the sat nav's phrasing, or by the pull up on the right manoeuvre? Or has everything gone well – in which case, still get in touch and let me know.  I am particularly interested to hear about pupils' pass rates: higher or lower? Let the me know, send me an email or comment on this blog.