This article was published in the Intelligent Instructor magazine titled "Look Who's Talking John Lepine MBE – The Manager"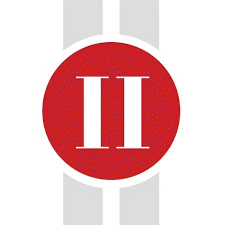 A figure to be reckoned with, larger than life and a font of information on all things driver training, and longstanding manager of the MSA, but after 42 years in the business, John Lepine has pulled up on the right and left the vehicle. His retirement not only leaves an unfillable space at the top table of the MSA, but also the top tier of the wider driver training industry in the UK (and even Europe for the time being).
He hails from Herne Bay near Canterbury, but is better known for residing at MSA GB head office in Stockport, Cheshire: "I was born, educated a bit, scraped through the eleven plus and secured a place at Canterbury Technical High School for Boys. After leaving school I attended Canterbury College, where I studied for a Certificate in Office Studies. The course included how to send a telegram – be concise; typing – sit up straight and postal rates – use an accurate scale". With training completed, he headed north, rising to success and never looking back. He's even taken to supporting Manchester City FC. Oh well, as his motto states: 'nil illegitimi carborundum' (don't let the bast**** grind you down)!
My dad taught me to drive… from the age of about five I sat on his lap and steered, by the age of ten I did all the gear changing from the passenger seat. As soon as I could reach the pedals, I drove. This was on farm tracks when we went fishing. However, it was Phil Tappenden, an ex motorcycle cop, ADI, examiner who, over about a dozen lessons, taught me that driving with my right hand on the wheel and left hand on my knee was not the approved method. He also persuaded me that looking in the mirror and stopping at red lights were not optional extras.
The practical test works very well… even better after the recent modernisation. I do think there is an argument for a little compulsory peer group training. The theory test does ensure a good knowledge base and the HPT makes sure new drivers understand the importance of scanning for hazards. However, while new drivers in GB do have a great knowledge base, I believe they lack understanding of some of the subtler nuances of road safety and the rules and regulations, that could be helped by some well led peer group sessions.
I had always fancied being a teacher… until I passed my driving test, then I thought driving instructor was the job for me. I was a bit deflated to find out I had to wait four years in order to do the job, so I embarked on a series of jobs that all involved driving; delivering frozen food in Kent, then when I moved to Manchester, I did a couple of traveling sales jobs before I trained to be an ADI. Back then, you could apply for a trainee licence and teach straight away. Thankfully, these days new instructors must at least be part qualified before going on the road and teaching.
There have been a lot of broken promises from DVSA and their predecessors… for me, the most disappointing things have been that when a separate theory test was introduced in 1996, it should have been accompanied by some compulsory theory training. A second chance to include training was missed in 2002 when HPT was introduced. Without legislation, it has proved almost impossible to persuade students into a classroom environment. In 2007, Rosemary Thew, then DSA chief executive, said that the agency was "committed to overseeing the introduction of compulsory CPD for driver trainers". I believed her; they certainly committed a huge amount of resources to it. Another great idea left by the roadside. There was also compulsory ORDIT promised, but never delivered.
The DSA/DVSA's purpose is to carry out government policy… I think they have done that well. Some of the policies have been rubbish, but that is not the civil servants' fault. I don't think the contempt of politicians is reserved for driver trainers.
Driver training is as good as legislation allows it to be… the independence of self-employment comes at the price of very little control over the standards of the training being delivered, or the customer care being offered to the public. Most learner drivers only have one driving instructor, so have nothing to compare with the training and service they receive. Driver trainers also have no real idea if what they are delivering is of a good quality, because they never see another instructor at work. How do you benchmark yourself?
Young drivers are not unfairly singled out… any media interest in road safety is an opportunity for ADI organisations to promote driver training.
I'm not sure why people worry so much about pass rates… the test is such a random event, a lot of people will fail because their driving is only at, or about, the standard required. If a rise in the pass rate is really important, I would suggest introducing removal from the ADI register if an instructor's pass rate is below 75%. Totally unfair of course, but I bet it would work because instructors would ensure that their students were not at the required standard, but well above it, before they go for test – something the majority of the public will not currently pay for.
ADIs don't get enough credit and recognition… perhaps we should instigate a bumper sticker like the one that said: "If you can read this, thank a teacher". Ours could say "If you're driving the car behind this one, thank a driving instructor."
The peril of losing representation… the backbone of most trade associations is providing information, representation, services and support for members. However, many people are happy to receive that information via various social media platforms these days. The challenge is that these avenues seem to lack any real depth of knowledge, trustworthiness in accuracy or truth; they rarely provide clear, authoritative information and advice. A look at any of the ADI Facebook groups provides ample evidence of this. I recently saw a post about teaching deaf people to drive. Some of the advice given was illegal, some dangerous, some unbelievably prejudiced and some just plain wrong. Different people have different views about trade associations, but I hope and believe that all the NASP member associations would have been able to answer the question promptly and properly. Representation seems unimportant to most ADIs, but then they complain that no one listens to them. They do not seem to realise that any profession has a louder, stronger voice, if it is represented collectively – 'united we stand'. If ADIs want their views expressed, they need to join an organisation and put their views forward to shape policy, or perhaps be elected to the governing body of that group – 'be in it to win it'.
I have particularly enjoyed helping people… their distinct challenges, answering their questions and representing them individually and collectively.
I joined this industry in 1977… change happens. When I started instructing, pupils came to the office and virtually all pupils paid for lessons in advance in blocks of ten, so there were no concerns about not being paid if the client was a 'no show'. We would start at 9am and finish at 8.30 pm; an hour for lunch and half an hour for tea. Ten lessons a day Monday to Friday, and eight on Saturday with an early finish. Fifty-eight one hour slots a week, and reception staff dealt with all payments and bookings. Happy days.
Environmental concerns are the key to the future of driver training… last September's consultation paper, 'The Road to Zero Strategy', outlined how the government will support moves to end the sale of new conventional petrol and diesel cars and vans by 2040. The environmental lobby is pushing to bring this forward to 2025. For ADIs, this strategy means more than just getting you to drive a hybrid/electric car. It also heralds the transition from training and testing new drivers in manual cars to doing this in automatics. There have already been moves in the EU to remove 'Code 78', which means that those who pass their tests in an automatic would also be able to drive manual transmission vehicles, as in the USA and Canada. It's a big issue that requires some clarity of thought by all participants.
Will I miss the industry and the MSA… I hope to spend more time on my hobbies; Manchester City FC, Kent County Cricket, water colour painting and taking lots of holidays.I will not disappear; I'll continue to write my blog http://www.johns-blog.com/ and have already agreed to take on a couple of consulting roles both in the UK and in Europe. My wife Carol and I have worked together for MSA GB for over thirty-five years, and we will both miss the day to day contact with members and others in the industry. It has been an honour and a privilege to work for MSA GB. We will not miss the pressure of the job, but we will certainly miss the people.
If I was a car… maybe a Honda Jazz. According to the RAC it has been scoring highly on reliability for years now. If nothing else, I'd like to think I'm reliable. Alternatively, how about a Tesla; electric and definitely not cheap.