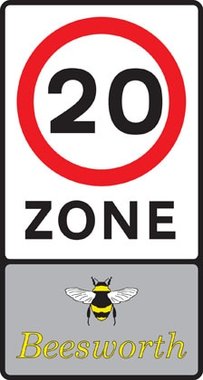 According to statistics released recently, the number of road users who have completed a driver retraining course since their introduction in 2010 has topped ten million. Nine million of these have attended a speed aware course. Inappropriate speed is still a major cause for concern and is a significant problem in many European countries. The European Transport Safety Council (ETSC) suggests that Intelligent Speed Assistance (ISA) might be the answer to the problem.
ISA uses a speed sign-recognition video camera and/or GPS-linked speed limit data to advise drivers of the current speed limit and automatically limit the speed of the vehicle as needed.
ISA systems do not automatically apply the brakes, but simply limit engine power preventing the vehicle from accelerating past the current speed limit unless overridden. Vehicles with this kind of ISA system factory fitted are already on sale – helped in part by the Euro NCAP's decision to reward extra points for vehicles that include ISA.
The research looked at the numbers of vehicles found to be driving above the speed limit on different road types in the countries that were able to provide such data. On urban roads, where 37% of all EU road deaths occur, the researchers found that between 35% and 75% of vehicle speed observations were higher than the legal speed. On rural non-motorway roads, where 55% of all road deaths in the EU occur, between 9% and 63% of vehicle speed observations were higher than the speed limit.
On motorways, where 8% of all road deaths in the EU occur, between 23% and 59% of observed vehicle speeds were higher than the speed limit.
ETSC states that speed is a major factor in overall road safety performance. Excessive and inappropriate speed is accountable for about one-third of fatal collisions and is an aggravating factor in most collisions. While reducing speeding will require a combination of measures, including higher levels of enforcement, improved infrastructure and credible speed limits, the authors singled out Intelligent Speed Assistance (ISA), a driver assistance system available today, as the key in-vehicle safety measure for tackling the problem.
France recently cut the speed limit on rural roads without median barrier from 90km/h to 80km/h. An initial analysis by the research institute Cerema showed 116 fewer road deaths on rural roads limited to the new 80km/h speed limit compared to the 2013-2017 average on the same roads for the months July to December, the period since the new limit was introduced. Spain has also announced a shift from 100km/h to 90km/h for its high speed rural road network while Flanders, the northern region of Belgium, also switched from 90km/h to 70km/h in 2017.
Some of the countries with the best safety records in Europe have lower standard speed limits on rural roads. Including Sweden at 70km/h with 27 deaths per million inhabitants. Norway (26), Switzerland (26), Denmark (37) and the Netherlands (37) all set the limit at 80km/h.
The UK, on the other hand, with 28 deaths per million inhabitants, sets the limit for rural roads at 96.56 km/h
Like all things road safety there is no easy answer to challenges like drivers who chose to drive to fast.
A combination of education, scientific intervention and maybe an injection of common sense is probably the solution.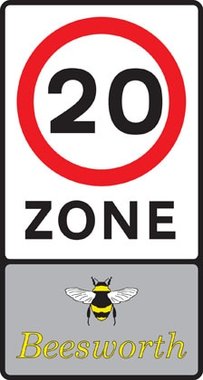 Kilometres per hour / mile per hour comparison
km/h
20
30
40
50
60
70
80
90
100
110
mph
12.43
18.64
24.85
31.07
37.28
43.50
49.71
55.92
62.1
68.35