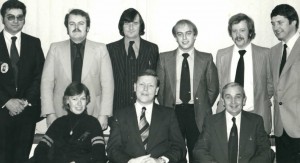 Writing the post Now, just reverse out on to the main road for me… about my own driving test experience reminded me that everybody remembers something that happened on their driving test.
Many of these stories become embellished over time and to the ears of many a professional driver trainer or driving test examiner they are clearly a bit tedious and often sound somewhat far-fetched.  A quick look around the internet shows a whole variety of stories. These first few are from the popular website, mumsnet:
"I couldn't work out how to unlock the car so the examiner could get in, and had to get my instructor to come out and show me how.

"My mum took many tests but passed the one where she downed a large shot of whisky beforehand!

"I know someone who failed because he was so nervous that he couldn't remember where he'd parked the car outside the examination office.

"I changed lanes without checking my mirror and crashed into a van.

"I couldn't open the bonnet for the technical questions.

"I tried to set off with the hand brake on."
All hair raising. These are from an Auto Express article on the same subject:
"I drove out of the test centre on the wrong side of the road. I told the examiner that I had just got back from France, and that I'd forgotten which side of the road to drive on.

"A 'good looking' man on a motorbike caught my attention while I was driving, and without realising, I started to drive directly towards him.

"When crawling towards a zebra crossing, I went a little too far forward and bumped into a pedestrian before the examiner could stop me.

"I failed my test the first time because I thought the way to overtake was to zip in and out of traffic like in a car chase. The only background knowledge I had was based on James Bond, so I blame the movies! Looking back, I can see why it was so important for me to take more lessons…"
Reviewing these stories, I was reminded of the advice I was given on my first training course with BSM.
One of the directors gave the training group I was in a short presentation about the company and how to deal with different situations that might arise when we went out into the big wide world.
The director who, from his accent, appeared to have attended a very good public school, was dressed immaculately in a suit that probably came from Savile Row, matched by a beautiful silk tie and extremely shiny shoes. He gave our group the following advice.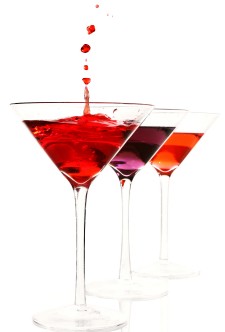 "Whatever you do", he said, "if you go to a cocktail party don't tell people you work for BSM or that you are a driving instructor. If you do they will tell you their own very boring driving test story, they've all got one."
I was a bit perplexed by this as I had, at that point, never been to a cocktail party – come to that, I don't think I have since.
"Do what I do", he said "tell them you're a gynaecologist, much better stories don't you know."
While this dapper gent could clearly have passed himself off as consultant physician I had no chance, nor I suspect had any of my colleagues.
I've never tried it but if that elusive cocktail party invitation comes my way you never know, I might just give it a go.