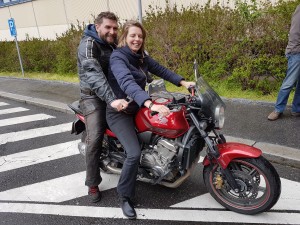 My duties as President of the European Driving Schools Association (EFA) often brings me into contact with colleagues across Europe who have different approaches to teaching learners how to drive, and different rules and regulations surrounding testing. Many are interesting, some are surprising… others, well, really shock! But more of that later…
EFA held a delegates Meeting in the Czech Republic in April most of the organisations twenty-three member countries were represented. In addition, the President of CIECA also attended.
Several speakers addressed the meeting including Stanislav Dvořák Director of the Czech Driver Affairs Department and Roman Budský who discussed the Statistical Analysis of Selected factors on the Rate of Accidents.
Jiri Pour considered to be the father of simulators and driving schools in the Czech Republic gave a fascinating presentation on the history of driving simulators which started around 110 years ago and was founded in the same factory that Skoda cars are now built in. Jiri stated that these simulators were distributed to driving schools all over the world.
The Second World War proved an unwitting boost to their popularity, as all driving schools were closed in 1939 and not reopened until after the end of hostilities.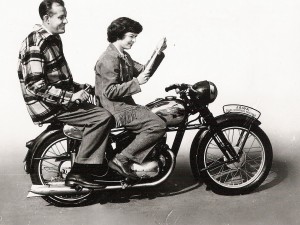 At this time, there was a drastic shortage of driving school cars, so the need for simulators grew, it was not unusual for a school to have more than 5 simulators and usually one instructor supervising them.
Perhaps the most surprising and thought provoking presentation was from Jiří Novotný who gave a presentation on a new way of teaching and testing new bikers, and delegates were able to see a dual controlled motorcycle used in training!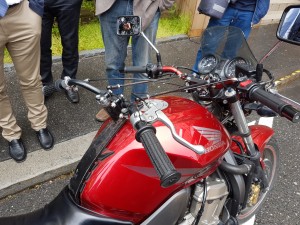 That's right – dual controlled motorbikes. As you can see from the photos here, we're talking about an instructor as a pillion passenger with his or her own set of handlebars and controls, ready to step in, if the learner gets into difficulties.
In 1938 the first dual trainer was constructed by the JAWA factory in Prague and after the Second World War dual controlled motor cycles were used in all driving schools in Czechoslovakia. At that time JAWA motorcycles were exported to the whole world including the USA.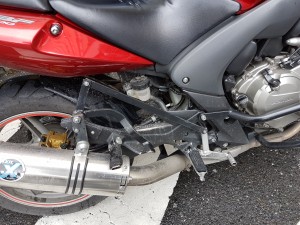 Following the Velvet Revolution in 1989, the separate countries of the Czech Republic and Slovakia were created. Now driving schools in both counties combine the use of dual controlled bikes with solo training. As far as I am aware they are the only countries to do so – unless of course, you know better!