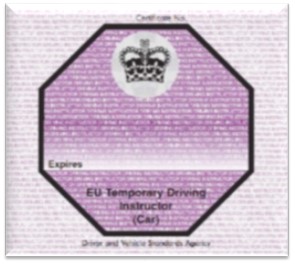 The question of who can supervise a learner driver, and in what kind of vehicle, is one that is fraught with difficulties and pitfalls.
As I understood it to supervise a learner in any category a Supervising Driver must: be at least 21 years old; have a full driving licence (for the type of vehicle being used – manual or automatic); have held that valid licence for a minimum of three years; ensure the car is in a safe and legal condition; and meet the minimum eyesight standards.
However, it seems that – and not for the first time – I was wrong, and I have received the following statement from the DVSA.
The Driving and Motorcycle Riding Instructors (Recognition of European Professional Qualifications) Regulations 2016 enables instructors from other member states to have their instructor qualification recognised.
5 Comments