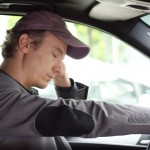 I have just been asked whether a Driving Instructor can continue to teach after being diagnosed with Narcolepsy.
The answer is that there are no extra medical requirements for driving instructors over those for ordinary drivers. With exception of a slightly increased distance on the number plate reading test.
So if DVLA are satisfied a driving instructor is medically fit to drive then they are ok to instruct. (providing they meet the eyesight test) A person can be fined up to £1,000 if they don't tell DVLA about a medical condition.
Leave a Comment